My husband has a vast cacophony of woodworking and general handyman tools. As a skilled, and super good looking carpenter, he needs a wide array of tools to help him tackle jobs, big or small. As a home educator, with a wide array of children, each with different learning styles, talents and abilities, my need for tools is no less crucial.
On any given homeschool day, you will most likely find me and mine using one, several or all of these valuable tools:
1. Mini Offices: These handy modified filed folders help the kids get their information organized for frequently needed reference or subject specific information. It also serves as a way to keep them from distracting one another when sitting together at the kitchen table. The Scout loves his Math Office...uses it everyday.
Here is a great lense for Mini Offices and I love Lapbook Lessons
2. Online Grade Book: I love this FREE online grade book. My IRL friend Amanda T. recommended this to me at cooperative last year. It is TOTALLY user friendly and easy to operate. It has truly helped me in organizing and producing grade reports. Visit Engrade Online today!
3. Homeschool Planning Printables: There are many great printables that help meet the many different ways our homeschool mommy brains work. Here are a few of my favorites -
FiveJ's Homeschooling, Student Schedule, Master Teacher Schedule, Donna Young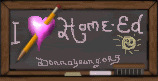 4. CurrClick FREEBIES & Printables: Most everyone knows that the most reliable homeschool enrichment can be found at CurrClick, but just in case you didn't. . . now you do!
5. Notebooking: I know, I know . . . my readers are so having a "blah, blah, blah" moment right now, because I don't ever stop talking about notebooking. Perhaps one day I will calm down . . . this is NOT that day. :) Here are our favorite notebooking tools on the internet.
Homeschool Share, Notebooking Fairy, Notebooking Pages, Notebooking Success, Handbook of Nature Study
6. Charlotte Mason Resources Online: These are my most trusted sources for free curriculum. The curriculum on these sites are biblically based and built to help support Charlotte Mason educators. That's me!
7. Librivox: I love the selection of FREE audio books at Librivox! We use these audio mp3's along with a majority of our literature studies. Here a few of our favorites - The Merry Adventures of Robin Hood, Pilgrim's Progress, In Freedom's Cause, Little Women, Tarzan of the Apes, Rebecca of Sunnybrook Farm
8. Homeschool Creations: Jolanthe can be counted on for creative resources every time. It is great when you find a like-minded and trusted voice out there. Thanks!
9. Harmony Fine Arts & Handbook of Nature Study:
We love Barb!!! She has made homeschooling with notebooking and Charlotte Mason more simple and joyful. Check out her wonderful programs.
10. Workboxes: Staying organized is essential, but NOT this mommy's strong suit. We have used Workbox systems for the last 3 years and it has helped tremendously. Everything has it's "home" and it is easy to keep things consistent. Here are a couple of great links for getting started with workboxes: Heart of Wisdom, Workbox Lense
What are your essential homeschool tools that you just cannot live without? P.S. Chocolate does not count!
Happy Homeschool Planning!
The Joyful Socks Mom
Where we are at?
Homeschooling on the Cheap
Here are some more homeschool resources we recommend:
Statement of Disclosure: This post contains affiliate links. The blog owner receives a smallportion of sales generated from these links, which helps to support this blog. The blog writer does not receive compensation for thoughts or opinions expressed on this blog. Thank you for your kind consideration.