Homeschool planning, curriculum, organizing . . . are these thoughts that send chills up your spine and make your wake up in a cold sweat? Oh my sister, you need to do as my daughter says, "chill-lax" and have a little fun with your homeschool planning! So, what's our secret of fun and success?
I have spent the last couple of months perfecting the art of using Post-It Notes in my homeschool planning. I love the bright colors of the paper and the symmetric design of the perfect rectangles and squares. (Yes, I am aware that this is nerdy, and I don't care.) The kids and I spent last week re-organizing and re-constructing our homeschool planner and notebooks. Here is what we came up with:
This is our Daily Homeschool Schedule.
We have this posted on the side of the refrigerator. It helps us to stay focused and serves as a visual reminder of where we need to be and what we need to be doing. Yep, Mommy needs that reminder as well.
Each color indicates a different "type" of homeschool time block. We have set our schedule in 30 minute increments. This allows us to have short 20 minute lessons (Charolette Mason style) and transition time between.
We have color-coded and labeled the homeschool blocks by subject and students.
Yellow - Grade 7 (Scout & Squeaker), Purple - Grade 3 (Bug), Pink (Multi-Level Instruction), Blue - (Scout Independent Study), Orange (Squeaker Independent Study) and Neon Blue (Evening Family Study with Dad).
In the picture above, you see that each subject has a color code, this would communicate that the homeschool time block is either multi-level instruction with mom, Grade Level or Independent Study time according to the color. I use both sizes of Post-It Notes (2"x2" and 2"x0.75") and layer them, in order to show how my students need to be working during a 30 minute homeschool time block.
You can also see in the above picture that I have removed some subjects from the board. Why? I will be serving lunch at our local homeschool cooperative during that time with my kids. Glad I used those Post-It Notes and didn't have to end up scratching through everything!
The kids and I also keep our individualized schedules in our own notebooks. We sat down last week and used our Master Schedule form and Student Schedule form to document our own personal weekly schedule for homeschooling. The kids sit down together and we discuss color coding and what needs to be documented on their personal schedules. They create their own schedule, under my supervision, slip them in a sheet protector and place them in their notebooks. They love the process and I love teaching them the importance of organizing themselves, responsible time-management and self-government. Oh, and the posted notes are pretty, not sure if that counts?
What I love the absolute best about using Posted Notes for my planning is that I am NOT married to that schedule. When life throws its curve balls, as you know it will, I can simply switch the Post-It Note Tabs around, and I don't loose my cool. Yes, I have been known to loose it on occasion . . . no comments from my IRL friends. ;)
We are sharing the Posted Planning Forms mentioned in this post with our readers for the months of August to September only. GRAB THEM NOW! They will go away after September 30th, 2012 and go into my eBook.
FREEBIE Master & Student Schedule Posted Planning FORMS
What are your favorite tools and forms for homeschool planning? What are you looking for in a homeschool planner? Do Post-It Notes make you happy too? :)
Want your Homeschool Lesson Planner to look like ours? Here's what you will need:
Happy Homeschool Planning!
Where we are at?
Homeschooling on the Cheap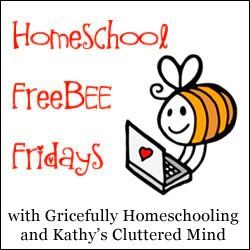 Here are some more homeschool resources we recommend:
Statement of Disclosure: This post contains affiliate links. The blog owner receives a small portion of sales generated from these links, which helps to support this blog. The blog writer does not receive compensation for thoughts or opinions expressed on this blog. Thank you for your kind consideration.
* Post-It Note is a registered trademark of Mead, Inc. and is not in anyway affiliated with this blog or its owner, nor does Mead, Inc endorse this blog in any way.